WELCOME TO THE PARTY

After a just a few hundred metres, where Lidingövägen meets Valhallavägen, you'll see ASICS cheerleaders and our fantastic announcers, Palle and Magnus, who are there to provide a proper kick start to this year's marathon.
1,9km
he first and largest of all our music stations is Caroline af Ugglas enormous 'Everyone can sing' choir with over 500 beautiful voices.  The whole of Odenplan will be swaying in time with your footsteps.
5,6 km
After the lovely stretch along Kungsholmsstrand waterfront you'll come to DJ Aris who promises some early summer hits on Franzéngatan.
7,6 km
Live band, No Name, will really pep you up at the refreshment and energy station at Rålambshovs Park. You'll get an energy boost in more than one way.
7,8 km
Just a few hundred metres further along is the ASICS Cheer Zone, on Norr Mälarstrand. There's 500 metres of music and support along the banks of Riddarfjärden.
9,2 km
With the City Hall in the background, you'll see the Beastie Girls – the marathon's favourite girl band.
9,4 km
When you've come round the City Hall, just before the 10km mark, you'll be greeted by our announcer, Janne with DJ Jocke. They'll give you an extra push towards the marathon's lowest point, Tegelbacken.
10,5 km
This year's new stretch, past the Royal Palace, provides a little pomp and circumstance from the classical wind orchestra, Tre Kronor. What could be better in front of this majestic building
10,7 km
After Norrbro bridge, on Strömgatan, comes the unmissable Garmin Power Zone with dancers and our announcer, Janne P. Cheerleaders will be serving coffee and cake – a real crowd-puller.
11,5 km
There's plenty of action on Nybroplan. ASICS, BMW and Mix Megapol radio – they're all there to cheer you on as you run along beautiful Strandvägen for the first time.
12,2 km
After a few hundred metres, where Strandvägen turns slightly to the left, you'll meet amazing Ssidline City, Stockholm's coolest running community, with the city's best supporter placards.
12,4 km
At the Djurgårdsbron roundabout, you'll get support from our announcer, Andreas – who'll help you up the long stretch towards Karlaplan.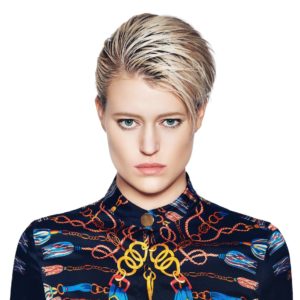 13,2 km
Once you've reached the dancing fountain at Karlaplan, you'll find DJ Gunn, churning out the summer hits just before the refreshment station on Karlavägen.
14 km
Now you've run 14 kilometres and you can celebrate with our DJ and the Cuban beat of dance group, Salud Latente.
16 km
Live band, Mercury, is at the next fantastic music point – at Oxenstiernsgaten – here you'll get an extra push up the gentle incline.
17,9 km
After refreshments and showers at the Maritime Museum, it's not far to one of the classics of our marathon.  Something to lift the soul before you run into the tranquility of the Nature Zone in Djurgården Royal Park.
20,5
You've now soon run half the distance, and you're on your way out of the peaceful Nature Zone. Here you'll find our percussion group, Masangue who'll be playing maracatu and other Brazilian beats such as afoxé and samba reggae.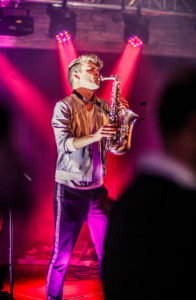 21,9 km
With the half marathon point behind you, just after Gröna Lund funfair, you hear the best saxophonist, Dan Danell and his partner in crime, DJ, Leo Tuhus. There's never been so many sounds on Djurgårdsallén.
22,5 km
At Djurgårdsbron, when you enter Strandvägen for the second time, you'll see Andreas, the announcer, again. A little further on, Ssideline City will still be cheering you on.
23,5 km
On the way back towards the Palace, you'll run past Nybroplan again and ASICS, BMW and Mix Megapol will be working hard to support all the runners.
25,4 km
At Slussen, up on Södermalms Torg, you'll find the Ice Power Zone.  Magnus, the announcer, will be accompanied by pompoms and acrobatics from Twisters Cheer Elit, to give you the energy boost you need before the incline of Hornsgatan.
26,1 km
Then Micke and DJ Benke will be waiting for you at Bysis Torg to give you a boost when you turn down towards Söder Mälarstrand. Can you believe it? – now you've run 26 kilometres.
27,9 km
Along Stadsgårdsleden there'll be music pumping for just over one kilometre – we call it the Musical K.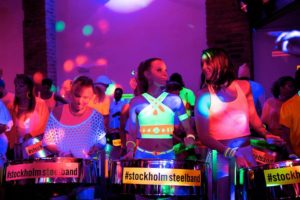 29 km
On the turn up on Folkungagatan, we're serving refreshments and bananas – and what's more – you'll be inspired by Stockholm Steelband to tackle the hill up towards the buzz of Södermalm.
31,5 km
Along Hornsgatan you'll pass Micke again at Bysis Torg then a little further on, McDonalds will be serving apple slices with music.
33,7 km
Now it's time for the part that everyone loves to hate. Västerbron bridge. We're placing a DJ here together with our announcer, Angelo. And we promise that the spectators will cheer you all the way to the top.
34,8 km
När du för andra gången kommer ut på Rålambsleden och Norr Mälarstrand möts du återigen av livebandet No Name och ASICS stora cheer zone. Väl framme vid Stadshuset väntar Beastie Girls och DJ Jocke med speaker Janne.
37,8 km – 38 km
When you come out on to Rålambsleden and Norr Mälarstrand for the second time, you'll live band, No Name, again and the big ASICS Cheer Zone. Then at the City Hall, Beastie Girls, DJ Jocke and Janne will be waiting for you.
38,6 km
On Norrbro and Strömgatan, you'll get to hear the Tre Kronor wind orchestra again and pass through the Garmin Power Zone.
39,1 – 41,5 km
At Nybroplan ASICS, BMW and Megapol will still be there keeping up the carnival atmosphere. Now there's only 3.5km left before you'll be greeted with a standing ovation in Stockholm Olympic Stadium.
42195 meter
But there's still plenty happening along those final kilometres. You'll see Ssideline City, Andreas, DJ Gunn, Salud Latente and Palle and Magnus, who'll be giving their all to carry you along the final steps of your marathon experience.