ASICS STOCKHOLM MARATHON
JUNE 5 2021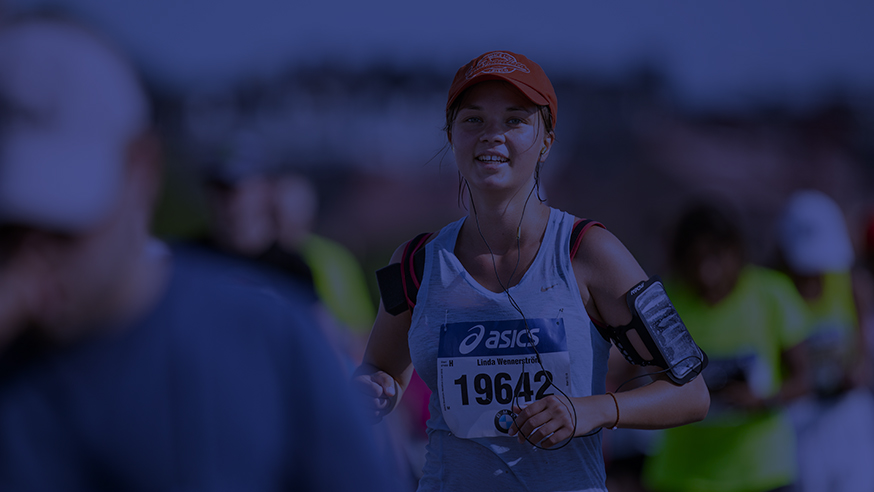 THE START
The race starts in two groups, at 12:00 and 12:10, from Lidingövägen, outside the Clock Tower of Stockholm Olympic Stadium.
MAXIMUM TIME 
The maximum running time is 6.5 hours.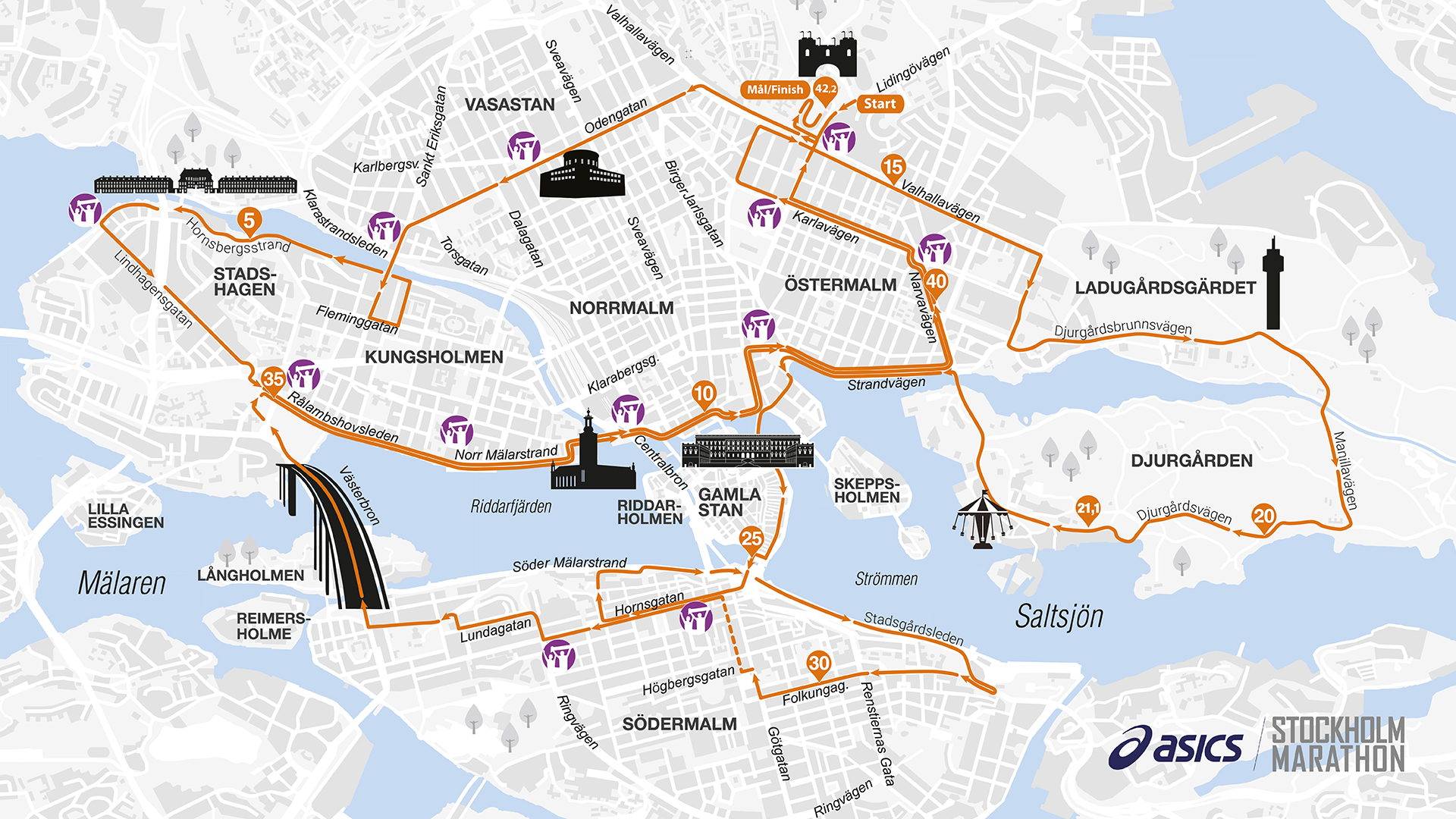 The course is 42,195 metres long, and has been measured in accordance with Swedish Athletics Federation and IAAF rules. The measurement was carried out on 25 April 2017 by Hugh Jones, AIMS course measurer from Great Britain and Mikael Hill from Stockholm. Each kilometre will be clearly indicated with a sign. For a more detailed description of the course click here.
RULES
ASICS Stockholm Marathon includes the following age categories for men, women and people with other gender identity: Open (born 1981–2002), 40 plus (born 1976–80), 45 plus (born 1971–75), 50 plus (born 1966–70), 55 plus (born 1961–65), 60 plus (born 1956 – 60), 65 plus (born 1951-1955), 70 plus (1946-1950), 75 plus (1941-1945), 80 plus (1940 or earlier). Minimum age is 18 years (born 2002 or earlier).
Participation on or with any device on wheels is not permitted in ASICS Stockholm Marathon (with the exception of authorised wheelchairs which are registered in the wheelchair category).  This includes, for example, hand cycles, cycles, strollers, baby joggers, joelettes, roller skates, roller skis, inline skates and skateboards.
The ASICS Stockholm Marathon is conducted in accordance with the rules laid down by the Swedish Athletic Federation and by the IAAF (International Association of Athletics Federations).
CONTACT
If you have any questions before ASICS Stockholm Marathon, please contact us by phone: +46 8 545 664 40, or email: [email protected].