ASICS STOCKHOLM MARATHON HIGH FIVE
Warm up with, ASICS Stockholm High Five. Get a taste of the unique marathon atmosphere along the 5 kilometre course and experience the magical finish in Stockholm Olympic Stadium. Run with friends, family and colleagues and finish the evening with an 'after run' in conjunction with our classic pasta party. Welcome!
PRICE TABLE
Depending on when you sign up during the year, the price varies. You will earn on signing up early. See our price matrix for more information on the different levels up to 2020.
23/8-27/10 2019

€

23

Fun Run
23/8-27/10 2019

€

28

With timing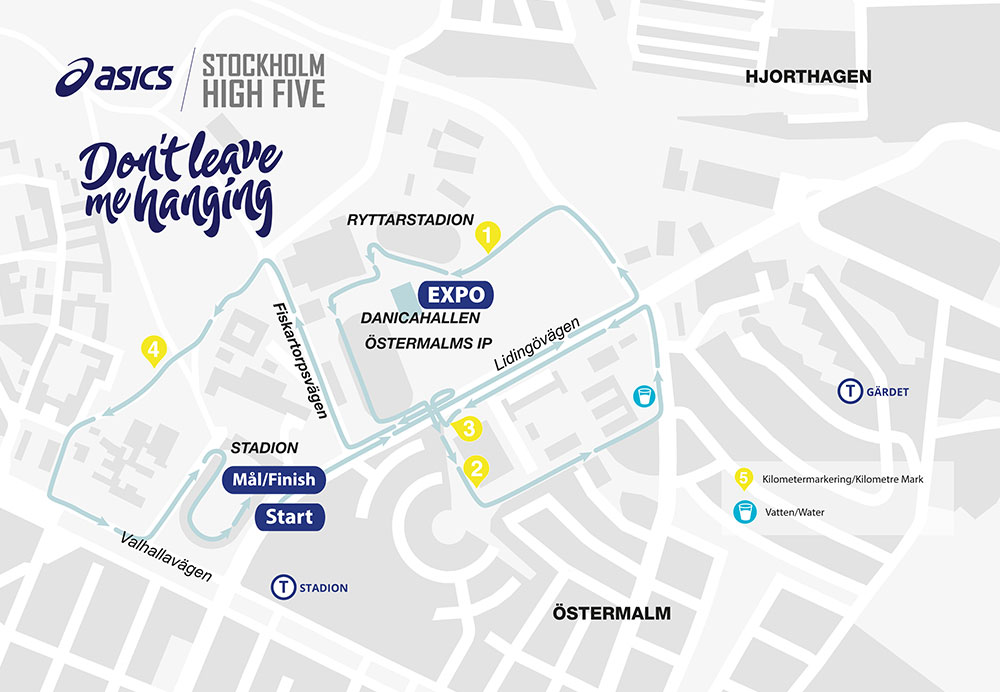 CONTACT
If you have any questions before ASICS Stockholm High Five, please do not hesitate to contact us, tel: +46 8 545 664 40 (week days 09:00-12:00 and 13:00-16:00) or [email protected].  During the day of the event you can find us in the Info tent in the Stadium.